Today, let us introduce you to the
bookbinding
studio of Leticia and Tiago .

We are in the heart of Lisbon, in the Lisbon based studio of Leticia and Tiago, specialized in bookbinding, handmade books and stationery.

Leticia is Brazilian and Tiago is Italian, both graduated in architecture. We were immediately seduced by their kindness, their professionalism and above all, their profound attention to details.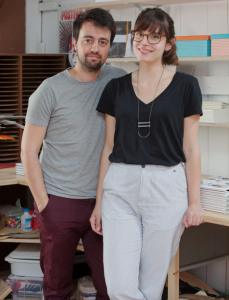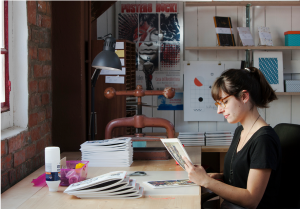 The art of bookbinding is the act of assembling text pages into a book block and then attaching the book block to a cover for stability, preventing it from destruction.
In the hands of Leticia and Tiago, this ancestral art of bookbinding becomes an art of design. All their products are influenced by their background, either by the preference for geometric and spatial patterns or by the architecture and structure behind the construction of each book, always dedicating a profound attention to details.
All the books are made from scratch using all kinds of manual techniques and sustainable materials.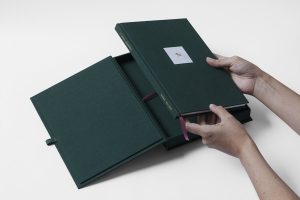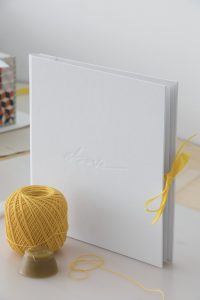 We are committed to producing in Portugal handcrafted products in a sustainable way by family-run factories.
We hope that like us, you will find meaning in this.
#promotionalnotebook#corporatenotebook#notebookexclusivedesign#customnotebooks
#notebooksforcorporateevent#customprintednotebook#brandednotebook#personalisedprofesionnalnotebooks
#uniquedesignnotebooks#personalizednotepads#handmadephotoalbum#customweddingphotoalbum
#personalisedphotoalbum#bookbindingphotoalbum#bookbindingdesign