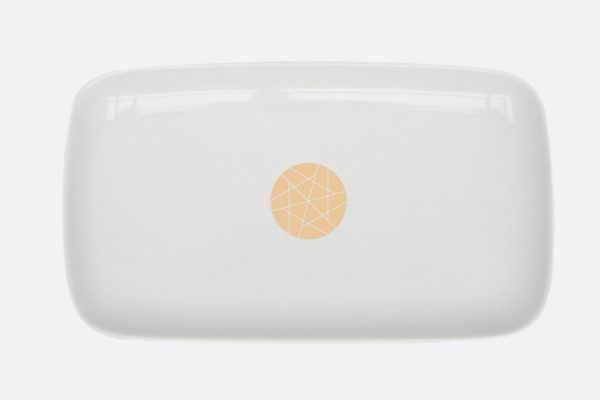 Customizable porcelain rectangular tray
We like this customizable porcelain rectangular tray made  of the finest Portuguese porcelain. It is the perfect bathroom accessories for luxury hotels.
This customizable porcelain rectangular tray is made of the finest white porcelain. It can be personalised with the logo of your choice. Portugal has a long tradition in porcelain & ceramics. It is known for its high quality and respect of European standards. This personalised tray is handmade in a family-owned manufacture in Portugal. This manufacturer is specialized in very high-quality porcelain. Its porcelain is whiter than usual.  Our manufacturer products for Museums and for renowned tableware brands. Our manufacturer also produces for the renown candle brand Dyptique®. You can choose from a large range of models from traditional to modern design. This customizable porcelain tray is perfect as bathroom accessories for luxury hotels.

Customization:
Print the logo or design of your choice
Price:
on request
Product information:
Very white porcelain
Dimensions: 19.5x11x1.5cm
Minimum quantity: 100 units
Made in Portugal
#bathroomaccessory#bathroomhotelsupplies#personalisedporcelaintray#customizableporcelaintray
#porcelainbathaccessories#customchina#customisedchina#personalisedchina#privatelabelporcelain
#bespoke porcelain#porcelainforhotels
Related Products