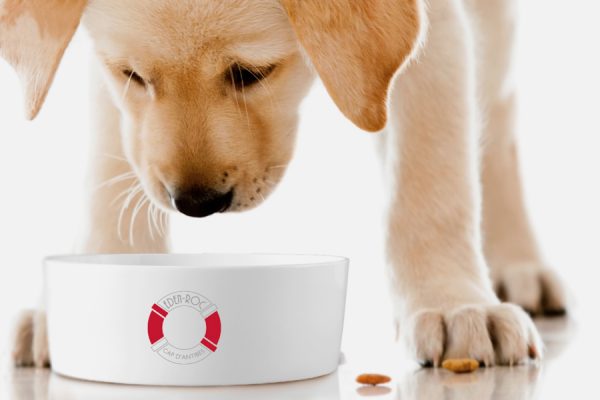 Custom porcelain pet feeder
We like this custom porcelain pet feeder, especially made for dogs and cats, personalised with the logo of your choice, handmade in Portugal.

This custom porcelain pet feeder is made of high quality white porcelain. This personalised dog or cat feeder can be printed with the design of your choice or your logo. Our designer can offer various design options according to your visual identity. Portugal has a long tradition in porcelain & ceramics. It is known for its high quality and respect of European standards. This personalised feeder is perfect as customized pets accessories to welcome pets in luxury hotels. Many travellers are pet owners and enjoy travelling with their beloved companions. Often, finding pet-friendly hotels is a frustrating challenge. More than ever, pet-friendly hotels are gaining in popularity.

Customization:
print the logo or design of your choice
Price:
from 9,90€ for 50 units with one-colour print (not golden)
Product information:
100% white porcelain
Sizes: Ø15cm
Minimum quantity: 50 units
Handmade in Portugal
The growing trend of pet-friendly hotels
#personaliseddogbowls#personalisedpetproducts#personalisedfeeders
#customporcelaindogcatbowl#personalisedporcelainpetfeeder#brandedporcelaindogfeeder
#petfriendlyhotelsupplies#petamenities#hotelaccessoriesforpets#luxurypetaccessory